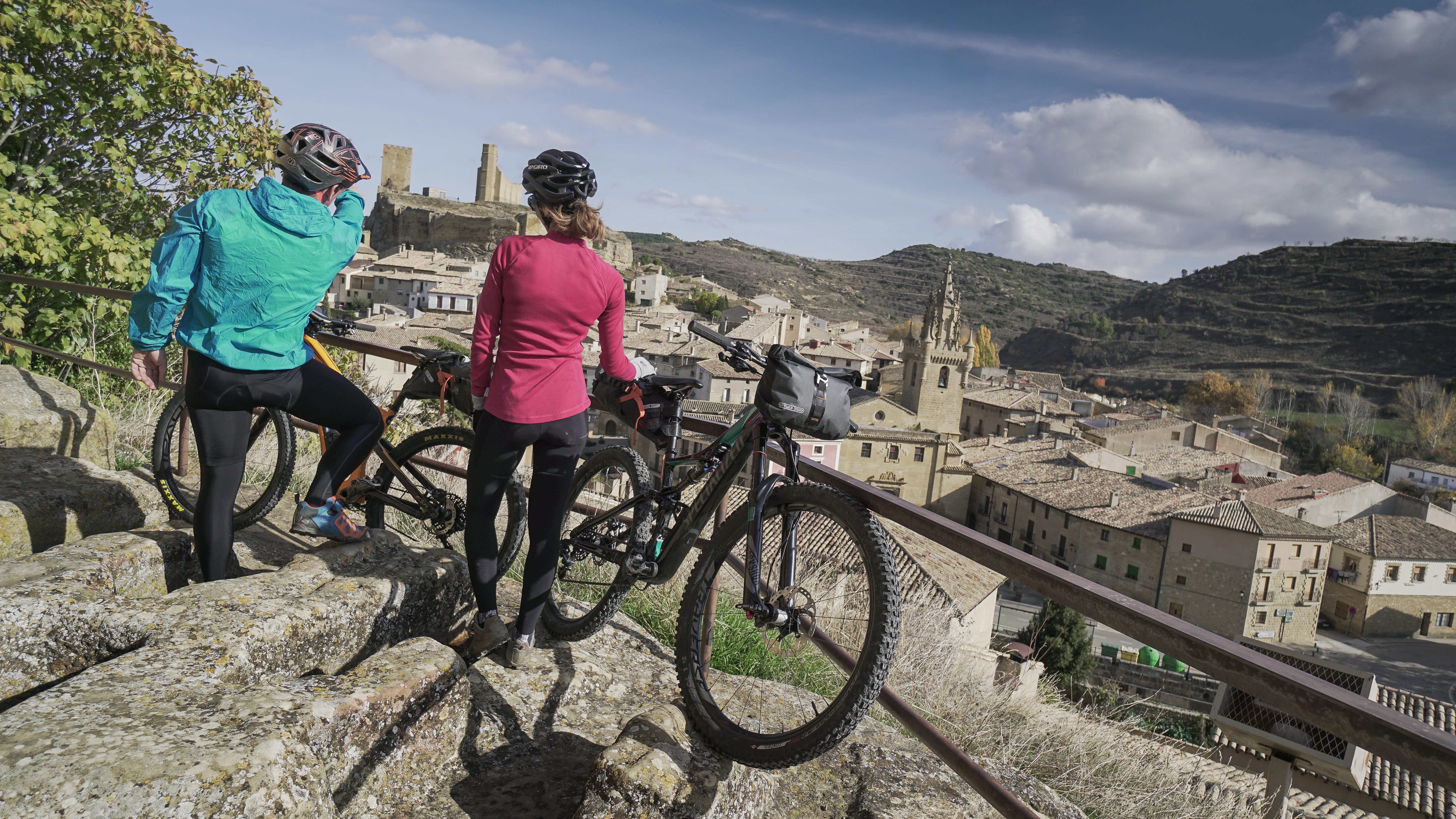 Prepirenaica Slow MTB.
La travesía por las mejores pistas, caminos y carreteras de la cara sur de nuestro Pre Pirineo reúne todos los ingredientes para hacerla con tu bicicleta y con alforjas: gravel, travel, híbridas, bikepacking...en la modalidad que prefieras, pero disfruta de los mejores paisajes de Somontano Guara, Hoya de Huesca y Cinco Villas y del patrimonio medieval más alucinante: castillos, villas, torres, colegiatas. Si aún tienes dudas, mira este vídeo.
A great tour including some of the best trails and scenic roads of Southern Pyrenees to be done with saddlebags: Gravel, Touring or Hybrid bikes. Enjoy the best landscapes of Somontano, Sierra de Guara, Hoya de Huesca and Cinco Villas and its ancient medieval heritage: stunning castles, well preserved defense towers... Watch this video!